Whole-Home Standby Generator Installation & Repair
Whole-home standby generators offer safe, effective backup power when the lights go out. If you experience power outages, worry about weather impacting your electricity, or travel frequently, investing in a standby generator can help you avoid unexpected problems and expenses at home. As a select dealer for Generac, Putney Mechanical can expertly install, maintain and service Generac generators, the brand that 80% of homeowners trust.
Give us a call today to discuss your home backup power needs. We'll answer your questions and recommend the best generator for your budget.
At Putney Mechanical, we offer prompt, high-quality generator installation by experienced technicians. Our goal is to help you keep your lights on. Experience the advantages of a whole-home standby generator:
Power the resources you need. During installation, the experts at Putney Mechanical will help you choose which resources you need to power during an electricity outage. You can connect your generator to your whole home or just choose the essentials.
Receive automatic power. Located outside your home, standby generators turn on automatically to power the essentials during an outage, protecting against issues like food spoilage or freezing pipes.
Experience safe, reliable backup power. Safer than portable generators, whole-home standby generators can easily be connected to a natural gas line and don't need to be refueled frequently during an outage.
Prepare for a power outage today!
Don't wait until the power goes out. Call today at 434-392-4183 to learn more about our generators!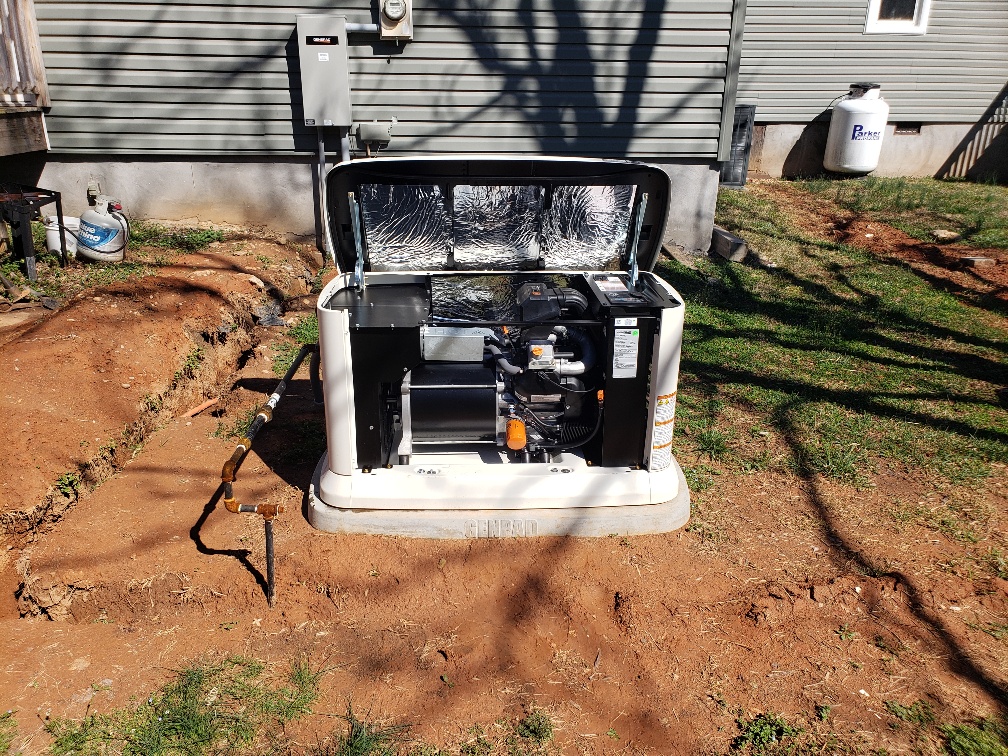 Whole-Home Standby Generator Repair
If you notice issues with your Generac Standby Generator, call Putney Mechanical. Our experts will diagnose your problem and discuss all of the options with you to help you determine your needs. We carry an ample parts inventory, and our comprehensive service can address any problem — big or small — to keep your generator running smoothly.
Our technicians have the tools and experience to install whole-home standby generators, so why not put our knowledge to work for you? Call us today at 434-392-4183 to schedule your free on-site estimate.